AUDIOBOOK: "They Made America Great –31 Endearing Legacies Worth Heeding Today" — 10-hour CD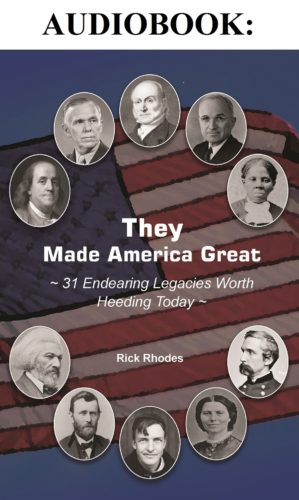 This will be the Audiobook Version of the Paperback. We plan to come out with it in the Spring of 2020. The 51 images contained in the paperback will be gone, as will be the 205 footnotes.
Price: $
Published: 2020
Number of pages: 210
Size: 5½" x 5"