Ten-time nonfiction author Captain Rick Rhodes offers six approximately one-hour presentations: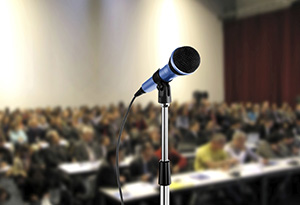 Presentations are tailored to your audience (e.g., from grade school to college, to adult, to senior programs), and they generally focus on lesser known historical facts. Programs are enhanced by a multi-media slide show. Portable projector is suitable for audiences of up to 250 persons.
The fee for most one-hour programs is only $150/program plus traveling expenses*, General Ulysses S. Grant is $200.
*
only applicable, if your program is outside Pinellas or Hillsborough County, Florida